As you know, the Coronavirus continues to impact the global economy.
Sedgwick County has issued a stay-at-home order effective March 25th, 12:01am.
As a result, our distribution center will close Wednesday March 25th and will not re-open until April 25th. We will keep you up-to-date if these circumstances change.
We appreciate your loyalty to Epic Sports during these difficult times. It is our understanding many leagues are currently postponed, but will resume when they are able to. We'll still be here to supply the gear you need, at the prices you love.
In the meantime, stay safe.
Thank you,
Epic Sports
Soccer > Uniforms >

[

x

]

Shorts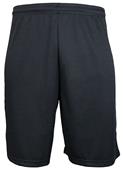 Epic 8.5" - 10" Cooling Performance Athletic Short [E128532]
$4.39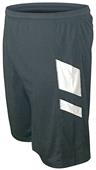 Epic Munich Athletic Soccer Shorts [E128507]
$4.99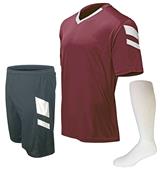 Epic Sports Munich Soccer Uniform Kit [E135134]
$12.97
Epic Madrid Athletic Soccer Shorts [E128502]
$5.99-$6.29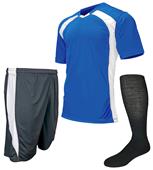 Epic Sports Madrid Soccer Uniform Kit [E131599]
$13.87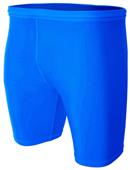 A4 Adult Compression Shorts [E4394]
$5.99-$7.59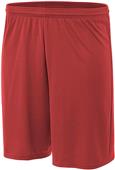 A4 Cooling Performance Power Mesh Practice Shorts [E7707]
$2.59-$6.69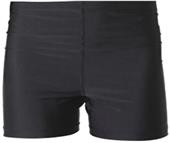 A4 Womens 4" Compression Shorts [E67765]
$5.29-$5.89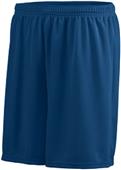 Augusta Sportswear Polyester Wicking Octane Shorts [E56718]
$3.39-$6.19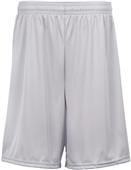 Badger Sport Adult/Youth C2 Performance Shorts [E98338]
$3.09-$7.39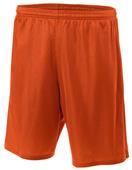 A4 N5375 Adult 9" Mesh Shorts W/Pocket - Closeout [E127032]
$2.99-$3.49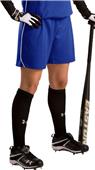 Under Armour Womens Relay 7" Multi-Sport Shorts CO [E106244]
$5.39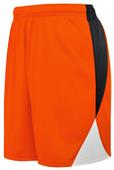 5" Inseam Womens & Girls Fever Shorts - Closeout [E67054]
$3.59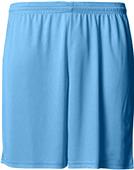 A4 Adult 7" Cooling Performance Athletic Shorts [E7687]
$2.89-$5.39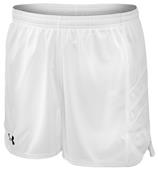 Under Armour Mens 2.5" inseam Track Shorts - CO [E128397]
$4.99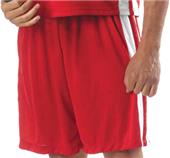 A4 Adult/Youth Lacrosse Game Shorts CO [E68021]
$1.75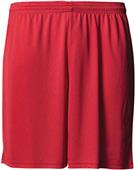 A4 Youth 6" Cooling Performance Athletic Shorts [E23131]
$3.59-$5.19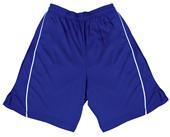 VKM Adult Youth Polyester Pocket Shorts - C/O [E133320]
$2.99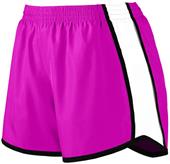 Augusta Sportswear Ladies' Jr Fit Pulse Team Short [E16617]
$5.99-$9.89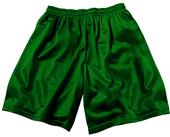 VKM Adult Youth Poly Micro Mesh Shorts - Closeout [E133545]
$2.49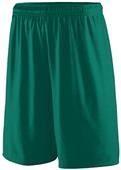 Augusta Adult Training Short [E20701]
$3.39-$6.19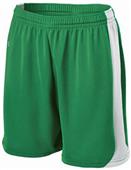 Holloway Ladies' Finisher Softball Shorts - C/O [E19502]
$2.79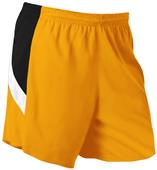 Alleson Womens Girls eXtreme Softball Shorts CO [E32467]
$2.99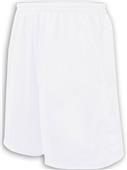 High Five Albion Athletic Shorts [E29784]
$5.49-$9.99
Badger Adult/Youth B-Core Track Shorts [E98318]
$6.89-$10.59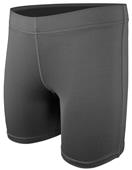 Epic Womens Girls Wicking Compression Shorts [E132682]
$4.99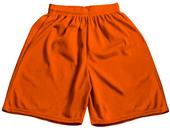 VKM Adult Youth Poly Tricot Mesh Shorts - Closeout [E133547]
$2.99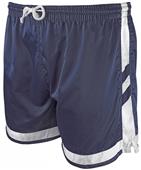 VKM Adult Youth Satin Soccer Shorts - C/O [E133426]
$2.49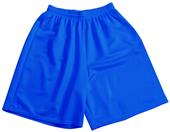 VKM Adult Youth Nylon Micro Mesh Shorts - Closeout [E133546]
$2.99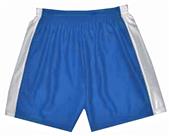 Womens Girls Dazzle Softball Shorts - 5" inseam [E2284]
$0.89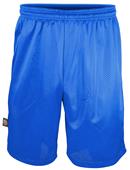 Mens/Women Mesh Athletic Shorts 7" to 11" Inseam [E126589]
$3.59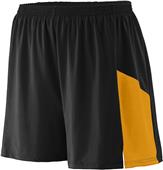 Augusta Sportswear Adult/Youth Sprint Short [E62849]
$6.69-$14.49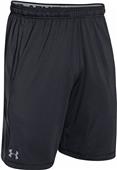 Under Armour Pocketed Raid Loose Fit 10" Shorts [E102601]
$29.99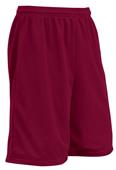 Champro Diesel Poly Tricot Shorts with Liner [E45756]
$2.69-$4.49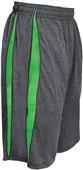 Badger Sport Heathered Polyester Fusion Short [E77167]
$5.09-$9.99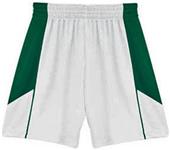 5" Inseam Varsity Performance Softball Game Shorts [E23065]
$1.89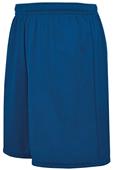 High Five Adult & Youth Primo Shorts [E67031]
$4.79-$10.99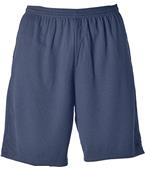 A4 9" Moisture Management Shorts with Side Pockets [E90781]
$7.19-$8.39
Augusta Adult/Youth Velocity Track Short [E65504]
$5.29-$12.09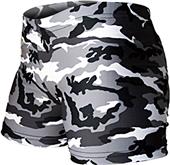 Gem Gear Compression Black Camouflage Shorts [E20588]
$11.29-$13.49
Soccer Shorts
Complete your look with a great pair of soccer shorts from Epic. Compliment your custom jersey with adult or youth soccer shorts, plus discount soccer warm-ups, shoes, cleats, socks, equipment and accessories at a 20 to 60 percent savings. Choose from among our display of colorful, plain, or black soccer shorts from Primo, Champro and others, in styles that range from compression, to comfortable cooling. With prices like ours, you'll stock up on name brand womens and mens soccer shorts, or boys and girls soccer shorts for the entire season and beyond.