As you know, the Coronavirus continues to impact the global economy.
Sedgwick County has issued a stay-at-home order effective March 25th, 12:01am.
As a result, our distribution center will close Wednesday March 25th and will not re-open until April 25th. We will keep you up-to-date if these circumstances change.
We appreciate your loyalty to Epic Sports during these difficult times. It is our understanding many leagues are currently postponed, but will resume when they are able to. We'll still be here to supply the gear you need, at the prices you love.
In the meantime, stay safe.
Thank you,
Epic Sports
Soccer > Goal Nets >

[

x

]

5 stars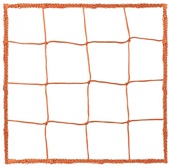 Champion Off. 4mm Soccer Goal Nets 24'x8'x4'x10' [E3359]
$67.19-$80.09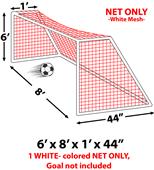 Epic 6'x8'x1'x44" 3MM Soccer Goal Nets-EACH [E1839]
$24.99

Bison Woven Knotless HTPP Soccer Nets [E36317]
$160.79-$217.89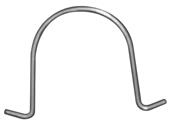 Soccer Goal Net Stainless Steel Omega Net Ties [E2885]
$72.00-$82.00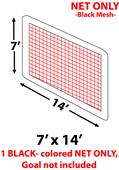 Replacement Nets for EPIC REBOUNDING GOALS [E1741]
$39.99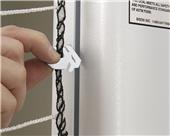 Bison Replacement Soccer Net Attachment Clips [E122588]
$81.79-$94.29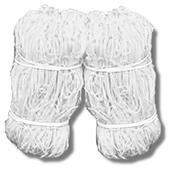 All Goals 8'x24'x3'x8' 3mm Twisted Soccer Nets [E39573]
$98.89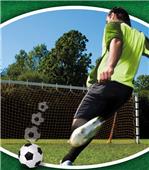 Eliminator 8x24 Soccer Rebounder/Standard Net [E23293]
$184.99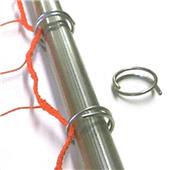 All Goals Soccer Goal Metal Ring Net Fasteners [E39374]
$16.29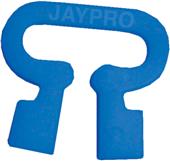 Jaypro Easy Track Soccer Net Clips (100 Clips) [E8786]
$85.00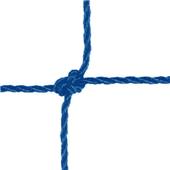 All Goals 4'x6'x0'x4' 3mm Twisted Soccer Nets [E39676]
$67.19-$82.59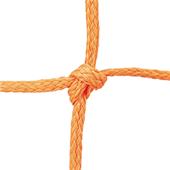 Martin Sports Pro Model Soccer Nets [E21369]
$139.99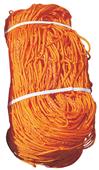 GS 6.5x18x0x6 Portable Soccer Goal Nets [E1669]
$85.00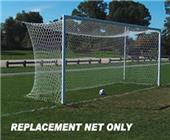 Soccer Nets White Braid 8' x 24' x 6' x 6' PAIR [E8745]
$374.00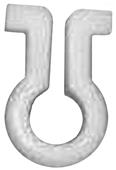 Net Clips for Elliptical Soccer Goals [E4142]
$58.59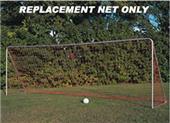 Soccer Quick Set Up Goal Net 8' x 24' x 0' x 8' EA [E8746]
$132.00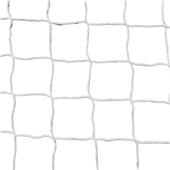 PEVO 8x24x6x6 Soccer Goal World Cup NET -EACH [E11009]
$126.99-$139.49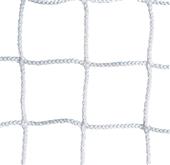 Gared SN Series Premium 8' x 24' Soccer Goal Nets [E49439]
$238.07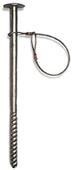 Soccer Steel Stake Spikes (Sets or Singles) [E8780]
$117.00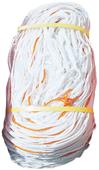 GS 7X12X0X6 Portable Soccer Goal Nets [E1637]
$67.50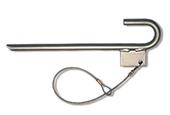 Soccer J-Hook Stakes (Sets or Singles) [E8777]
$105.00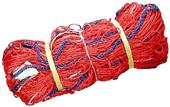 All Goals 8'x24'x3'x8' 4mm Braided Soccer Nets [E39569]
$166.19-$182.49
Soccer Nets
Catch some incredible savings on official soccer nets, balls, goals and equipment from Epic. Save 20 to 60 percent on a portable soccer net and other goal accessories, including mini goals, knock down goals, soccer goal nets, balls, goalkeeper equipment, clothing and supplies. Reach your budget goals this season by shopping Epic Sports for all your soccer needs.